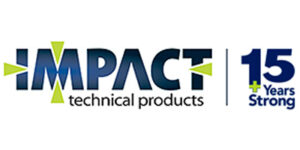 IMPACT TECHNICAL PRODUCTS HAS BEEN APPOINTED AS THE EXCLUSIVE MANUFACTURERS' REPRESENTATIVE FOR TELETICS NATIONWIDE IN CANADA.
The Addition of Impact Technical Products Strengthens Teletics Presence Across Canada.
Circa is pleased to announce that Circa Enterprises Inc. has named Impact Technical Products as the exclusive Manufacturers' Representative across Canada effective October 1st. This appointment signals a further strengthening of Teletics sales presence nationwide in response to strong demand for rugged wireless communications solutions, providing more opportunities to collaborate and reach customers locally.