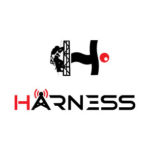 The HARNESS w*intercom Management Portal simplifies deployment, monitoring and management of your distributed w*intercom network. Manage all of your w*intercoms from anywhere using the intuitive web interface, which works from any web browser on any device.
Remote Management
With HARNESS, you can look at all w*intercom sites, identify a site with an issue then drill down into individual sites to see what the problem is and fix it right then and there.
– Is the signal level low?
– Is there interference?
– Did the unit lose power?
– Did the unit "walk away" or was it unplugged?
Reduce Field Service Calls
With HARNESS, you can proactively and remotely monitor system health which will reduce field service calls.
Email alerts can be triggered to warn you of changes, for example, if one of your w*intercoms disappears from the network, indicating possibly that the device has lost power or it has been moved offsite.
Eliminate a field call by taking control: identify the issue and fix it remotely, before anyone notices the w*intercom was offline.
What can you do with HARNESS?
Remote Management
Manage an unlimited number of w*intercom sites, all of your sites are visible
Remote configuration management- update dial plans without going to the site.
Remotely reboot any Teletics device at any remote site on Harness
Remote firmware updates (if desired)
HARNESS is set up in a hierarchy so the Network Administrator can see all sites while Regional Managers can see only their region.
Network Health Monitoring
Set up E-mail alerts to find out about issues as they happen
Monitor signal strength
System manifest for each site is compared against daily scan to identify missing equipment immediately power or was deliberately unplugged
Identify the state of of the phone and PA channels – has a cable been crushed by operators?
Diagnostic logs are kept in Harness for each remote site, so diagnostic data is kept even if remote system is rebooted or powered off
With harness you can proactively and remotely monitor system health, assets, and performance, to reduce field service calls and lower service costs.
Know when your sites have a problem – even before they do
Asset Management
Track devices by MAC address
Identify which site has which devices
Better ability to pinpoint lost devices, logs will show when a device was moved.