When Wires Won't Work
Teletics is a pioneer and global leader in advanced wireless communications; specifically, Wi-Fi, point to point, and point to multipoint outdoor wireless systems that deliver high performance and high availability communications.
Teletics was founded in 2003 in Calgary, Alberta, Canada, but we have sales representation around the world.  
Teletics' products are used in some of the most environmentally demanding situations on earth. W*intercom™, ZipLine™, and Airborne™ are used throughout the world in harsh environments including oil and gas drilling operations, fuel sites, electrical and gas utilities, mines and chemical plants.
Teletics products are designed to operate efficiently in complex communications environments involving integration with satellite communications, traditional land line telephone, public safety systems, and cellular. Plus, our designs provide simple, elegant programming and setup, which provides lowest effective cost of fleet operation.
Our reputation is based on designing robust communications equipment that provides extremely reliable operation in some of the harshest environments anywhere. Hot. Cold. Corrosive. Explosive.
We have these innovative product lines: W*intercom™, Airborne and ZipLine™.
Teletics Product Guides – English – French
FEATURED WIRELESS COMMUNICATIONS PRODUCT
W*intercom – Wireless Intercom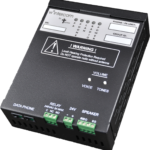 Wireless Intercom for Remote Sites
Drilling rigs – wireless drilling rig intercom
Temporary work camps, chemical plants, power plants, oil refineries – mines – any type of similar industrial environment
Wireless communications, ready to go, out of the box or customize for your site!
W*intercom wireless intercom, phone & PA system is built to provide reliable, rugged, professional grade wireless communications to harsh environments.
Teletics w*intercom is the answer for your rig intercom, wireless rig intercom, rig communications, wireless intercom, wireless communications, remote phone system, loud PA, loud speaker, emergency alerting and emergency alert requirements.
Communication must haves for remote sites. Ability to communicate on-site. Ability to communicate externally. 
PA speakers in numerous locations. LOUD PA/Ringers for phones. 
W*intercom eliminates the need to run cable. Weather, animals, and breakage due to moves and heavy equipment, can shut you down in an instant. The cost of cable plus the cost of set up and tear down will pay for the w*intercom system in a few months of operation.