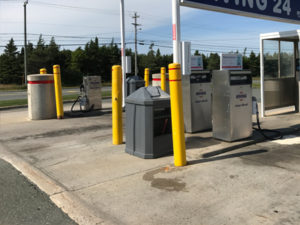 Many fuel stops or cardlock stops have tanks that are buried and pumps that are outdated. If you replace the gas pumps with a more modern system, that system will require a phone line for communication. Typically, the requirement is a method to communicate from the fuel pump/ fuel island itself to a shelter that is onsite. However, you don't want to have to do any digging on site.
Zipline is the perfect solution for this need. Zipline doesn't require any digging/ trenching. ZipLine offers an excellent, easy to implement solution allowing the pump to communicate with an onsite shelter, where typically there will already be an installed phone line.
ZipLine provides 1-2 phone lines and/ or an Ethernet connection between two points and can be used to connect from the pump to the shelter. It can be installed in 2 hours and ships pre-configured in a kit with everything you need.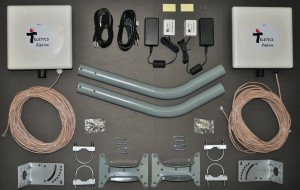 Contact Teletics to find out more about how this solution can work for you.